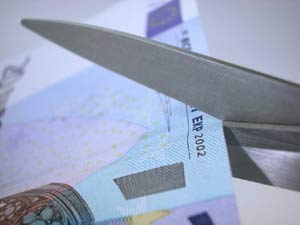 Technically speaking, scrapbooking is the practice of combining photos,
memorabilia (from concert ticket stubs to autumn leaves) and stories in
a scrapbook-style album. It's been around as long as there
have been photos, but today the pastime has risen to new heights. In
fact, scrapbooking is now a thriving industry that does over .5
billion in business yearly.
All across the country there are millions who have taken up scrapbooking
as a hobby. They mill at weekly club meetings, specialty cruises and
conventions; they write poems and stories about it, they publish
newsletters and set up websites to show off their work. In a word,
they're passionate.
Some say that September 11th put a new emphasis on the family and its
importance. Scrapbooking is one way of celebrating close relationships with a visual
chronicle of a family's history. For some women, like
Kansas City author and prolific "scrapper" Angie Pederson, scrapbooks chart the
evolution of life.
Pederson use…
to read the entire article go to http://assuredlease.lifestyleezine.com