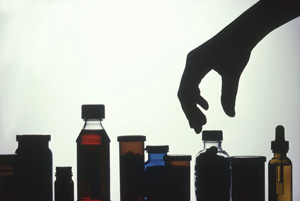 It's the middle of the night. You sit up in bed your chest throbbing. Uncertainty exacerbates your discomfort-now you're dealing with anxiety as well as what hurts. Are you having a heart attack or simply suffering the consequences of a late-night burrito?
Doctors say-talk to the hand-it's likely the best indicator of whether or not you're experiencing cardiac arrest or some form of gastrointestinal pain.
Heart attack victims often make a clenched fist when asked to describe the nature of their discomfort. Conversely, people suffering from heartburn are inclined to point to the source of their pain with single fingers.
While it can be every bit as intense as that produced by a heart attack, the pain associated with indigestion is usually more localized.
"Cardiac discomfort can vary from one person to another," says Dr. Garry Mackenzie, medical director of Cardiology Services at McKay-Dee Hospital Center in Ogden, Utah, "but for the majority of people their pain is in …
to read the entire article go to http://assuredlease.lifestyleezine.com