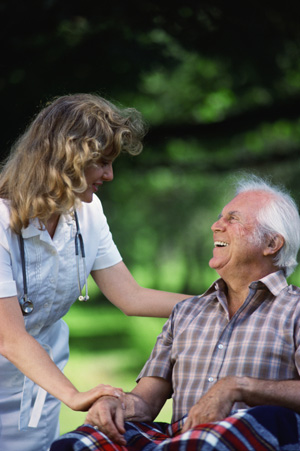 Your aging mother suffers a debilitating stroke; your widowed father shows evidence of serious cognitive decline. In both cases, their independence is permanently compromised.
The people that took care of you now need to be taken care of themselves.
Twenty-four hours a day, seven days a week.
Time is frequently an issue when it comes to selecting a nursing home to accommodate the needs of a loved one. Choices are often imposed on family members caught in the midst of an unanticipated health crisis.
The rush to find a suitable place undermines the best of intentions, creating a feeling of helplessness. The system, you are horrified to discover, is not very sensitive to the problems of an elderly person no longer capable of caring for themselves.
"People get railroaded," says Celia Strow, chief operations officer for MyZiva.net, an online nursing home guide based in Lake Success, New York (www.myziva.net).
"The discharge planner at the hospital is instructed to get mom …
to read the entire article go to http://assuredlease.lifestyleezine.com