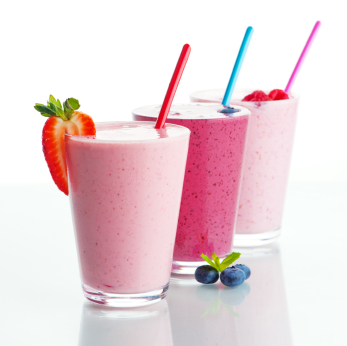 By Tom Venuto, NSCA-CPT, CSCS
Lifetime Natural Bodybuilder
www.burnthefat.com


Epidemiological research also supports a positive association between calorie-containing beverage consumption and increased body weight or body mass index. New research now suggests that soda may not be the only culprit…
The primary source of liquid calories in the United States Diet is carbohydrate, namely soda. Now running a close second are specialty and dessert coffees. Did you know that a 16 ounce Frappucino can contain 500 calories or even more! That's one-third of a typical female's daily calorie intake while on a fat loss program.
A recent study at Purdue University published in the International Journal of Obesity set out to learn even more about this bodyfat – liquid calories relationship.
Researchers compared solid and beverage forms of foods composed primarily of carbohydrate, fat or protein in order to document the independent effect of food form in foods with different domi…
to read the entire article go to http://assuredlease.lifestyleezine.com