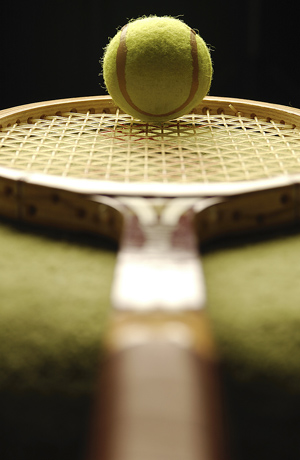 Athletes and trainers are always looking for new ways to kick the burn factor up a notch or two. Cardio tennis is the latest example of this never ending quest, a high-energy hybrid that incorporates tennis-inspired drills with aerobic-style musical prompting and tennis skill instruction.
"The idea behind cardio tennis was to give the fitness-crazed person an opportunity to try out tennis in a fast-paced, fun atmosphere instead of the basic clinic. The reason to do it is to get in better shape and at the same time learn the game of tennis," explains Mark Fairchilds, United States Professional Tennis
Association (USPTA) national board of directors, vice president and the director of tennis at the Modesto Fitness and Racket Club.
While class content varies from instructor to instructor most cardio tennis sessions run from an hour to an hour-and-a-half in length, are group-based and led by a tennis pro. In general, the workout is broken up into a warm-up (five to 10 minutes…
to read the entire article go to http://assuredlease.lifestyleezine.com