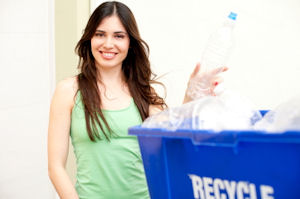 If each individual on the planet did his or her own small thing, such as recycle, it all should add up to one significant change, as well as help make a big difference in the long term. Reusing, reducing and recycling waste needs to start at home. Here are a few recycling tips that you can easily follow at home.
Re-Use Scrap Paper, And Do Not Throw Your Old Newspapers
Your old newspapers can still do a lot of helpful stuff. They can be reused for packing your valuables into your storage boxes, and can be used in your kitty litter box. Scrap paper can also reused. Use up both sides to print documents, unless you're printing a very important office or business document. You can also send your old newspapers to a collection facility for proper recycling.
Plastic Bottles Can Be Recycled
Set aside an area in your garage or storage room for storing plastic bottles. If your town or city has a collection facility or pick-up point, bring your plastic bottles there, and tra…
to read the entire article go to http://assuredlease.lifestyleezine.com