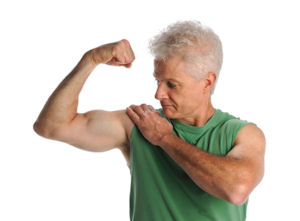 As you approach retirement age you should be thinking of all the ways you can enjoy your new lifestyle and not be concerned with obesity and illness.
Even if you're just starting out there are huge benefits to even light exercise for the over 50s. Weight loss reduces the risk of developing type 2 diabetes and high blood pressure. Without exercise we start to lose muscle as we age which can compound other injuries, like joint and back pain or arthritis. For women loss of bone density during menopause can cause serious problems leading to osteoporosis. Thankfully, all of these conditions can be combated with exercise.
Where to start
Set up an assessment with a trainer at your gym and have them develop a workout regime that best suits your fitness level and ability. All programs are adaptable and can be reworked as your fitness improves.
Mild cardio exercises like brisk walking, jogging and hiking will help burn fat and improve blood circulation.
Yoga is a great way to shed extr
…
to read the entire article go to http://assuredlease.lifestyleezine.com